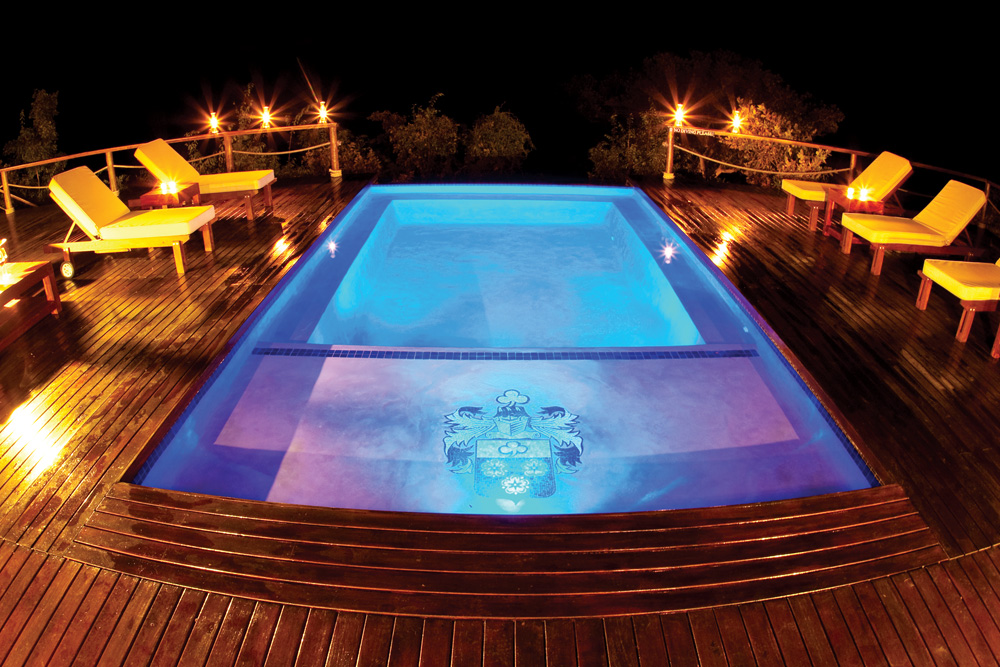 23 Jan

Wildlife Accommodation 2017

Spoil Yourself with Some Exceptional Wildlife Accommodation in 2017

Perhaps the most meaningful New Year's resolution that any South African should make and strive to keep is to spend less time in bemoaning the various difficulties that often confront the country and our daily lives, and instead to devote more of it to counting our blessings. We are privileged to dwell in a land that boasts imposing mountains, verdant valleys and thousands of kilometres of magnificent coastline, yet which is uniquely diverse with its contrasting bushveld scrub, and arid desert land. Bathed in sunshine for most of the year, it is also blessed with a rich biosphere that is home to countless species of plants and wild creatures, many of which are to be found nowhere else.

Urban sprawl, industrialisation and its increasingly apparent consequence – climate change, now threaten that biosphere and the creatures that inhabit it, creating the need for urgent conservative measures to protect our wildlife. Charitable trusts are a source of much needed revenues, while eco-tourism is booming, largely thanks to the establishment of private wildlife parks and the accommodation that they provide for both local and international visitors. From the Cape to the tropic of Capricorn, these parks are helping to provide a haven in which animals can roam in relative safety from the guns of hunters and poachers. Perhaps 2017 should be the year in which every South African family aspires to experience the magic of at least one of these fascinating game reserves.

For those wishing to ensure that their bushveld experience will be a truly unforgettable one, there can be few better choices than the Welgevonden Game Reserve. Situated in the northernmost province of Limpopo, and no more than a three-hour drive from Johannesburg and O. R. Tambo International Airport, not only is it an area that is totally free of malaria, but it is also one of the best places to observe each one of Africa's world-famous Big Five on its home turf.

Nevertheless, however unforgettable your encounter with the region's wildlife may prove to be, choosing just the right accommodation for your stay will only serve to make it more so. If 2017 is to be the year of your maiden safari, then why not do it in style? Join those who have already experienced its 5-star luxury, and now number among its regulars and check into the park's leading safari lodge – Fifty Seven Waterberg.

From the moment that you arrive and are shown to your room, the elegant décor, quality fittings and furnishings, and spacious en-suite facilities, king-sized bed and private patio within, set the tone for the remainder of your bushveld experience. Step outside and enjoy magnificent views of the wilderness beyond, whilst relaxing on the deck of the crystal-clear pool. On a summer night, you can enjoy sundowners and excellent cuisine beneath a starlit African sky, or in the warm glow of a roaring fire during the winter chill.

When you're ready to meet the park's full-time residents, an experienced local guide is at your service to direct you to the best viewing spots, always assuming, of course, that you can tear yourself away from the luxury wildlife accommodation. So why not make 2017 a special year and book a stay at Fifty Seven Waterberg.