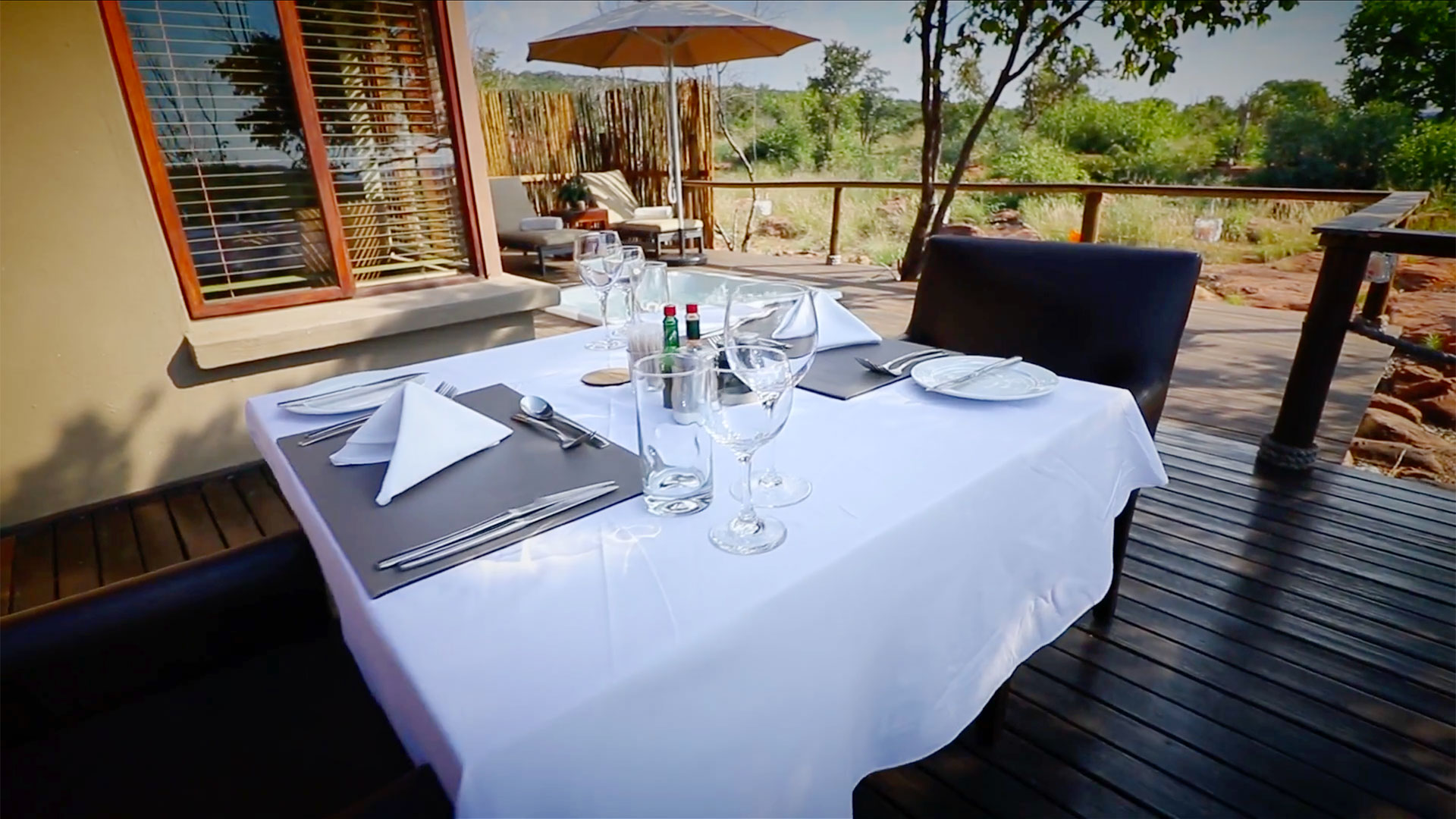 30 Oct

Why We'll Expect You at Our Wildlife Lodge in Waterberg

Why We'll Expect You at Our Wildlife Lodge in Waterberg

There are numerous reasons that contributed to our decision to establish our luxury 5-star wildlife lodge where we subsequently did, in the Welgevonden Game Reserve. These reasons are as valid today as they were when we took over and improved upon Molenvliet Lodge, the erstwhile name of our lodge in Welgevonden.

The reserve is situated in the Waterberg region of South Africa's Limpopo province, formerly known as the Northern Transvaal, prior to the name change that took place a relatively short time following the country's1994 first democratic elections.

There was an opportunity to acquire private usage to re-establish and operate a luxurious lodge on the fifty-seventh portion of Welgevonden's extensive 35 000-hectare wildlife reserve. This subsequently gave rise to the name we chose for our lodge – Fifty Seven Waterberg. The Waterberg bushveld area is pristine and unspoiled. It's an incredibly beautiful region, consisting of mountains, valleys, and plains.

Welgevonden and Fifty Seven Waterberg's territory forms part of the Waterberg Biosphere Reserve, which was proclaimed as a World Heritage Site, another factor that adds to the local and international appeal of the Waterberg and our eminent 5-star wildlife lodge. Fifty Seven Waterberg and Welgevonden are home to the famous Big 5 game species, as well as more than 50 mammals, and in excess of 300 bird species, plus an immense variety of indigenous flora – everything nature lovers, and photography and wildlife enthusiasts could wish to see, photograph, and experience in South Africa's iconic bushveld.

Our section of the Waterberg is only about 3 hours' leisurely travel by road from Pretoria and Johannesburg – close enough to these city centres to be conveniently located, but far enough away for our guests to be (literally and figuratively) transported into the wonderful world of freely roaming wildlife in its natural habitat.

Elegant Lodge Accommodation

 Our standards of guest accommodation, furnishings, amenities, and appointments at Fifty Seven are of top quality to ensure that our visitors enjoy world-class creature comforts that are in keeping with recognised 5-star expectations and status.

By intent and design, accommodation is limited to five ultra-spacious suites, each with its own patio that overlooks the wildlife reserve, whilst ensuring guests' privacy and sense of solitude within, and leading from their own secluded and very spacious comfy sanctuary. The views from every interior space are spectacular; you can even look out on nature while relaxing in a bubble bath in your en-suite bathroom, chilled glass of wine in hand.

Fine Dining and Gourmet Cuisine

 At Fifty Seven Waterberg, dining is a pure delight and the cuisine is of 5-star, gourmet standards, a feast for the eyes and the discerning palate. Two chefs, our master chef, Gabriel, and his assistant, also a chef, Lukas, lovingly prepare delicious meals for your pleasure.

The meals are served in the dining room at the main lodge, or may be enjoyed al fresco, wildlife lodge style, at our cosy outdoor boma, partially enclosed by a semi-circle of tall reeds that create a magical African ambience around the firepit at night, subtly lit by a scattering of lanterns. Do you need any more reasons to join us at Fifty Seven Waterberg?