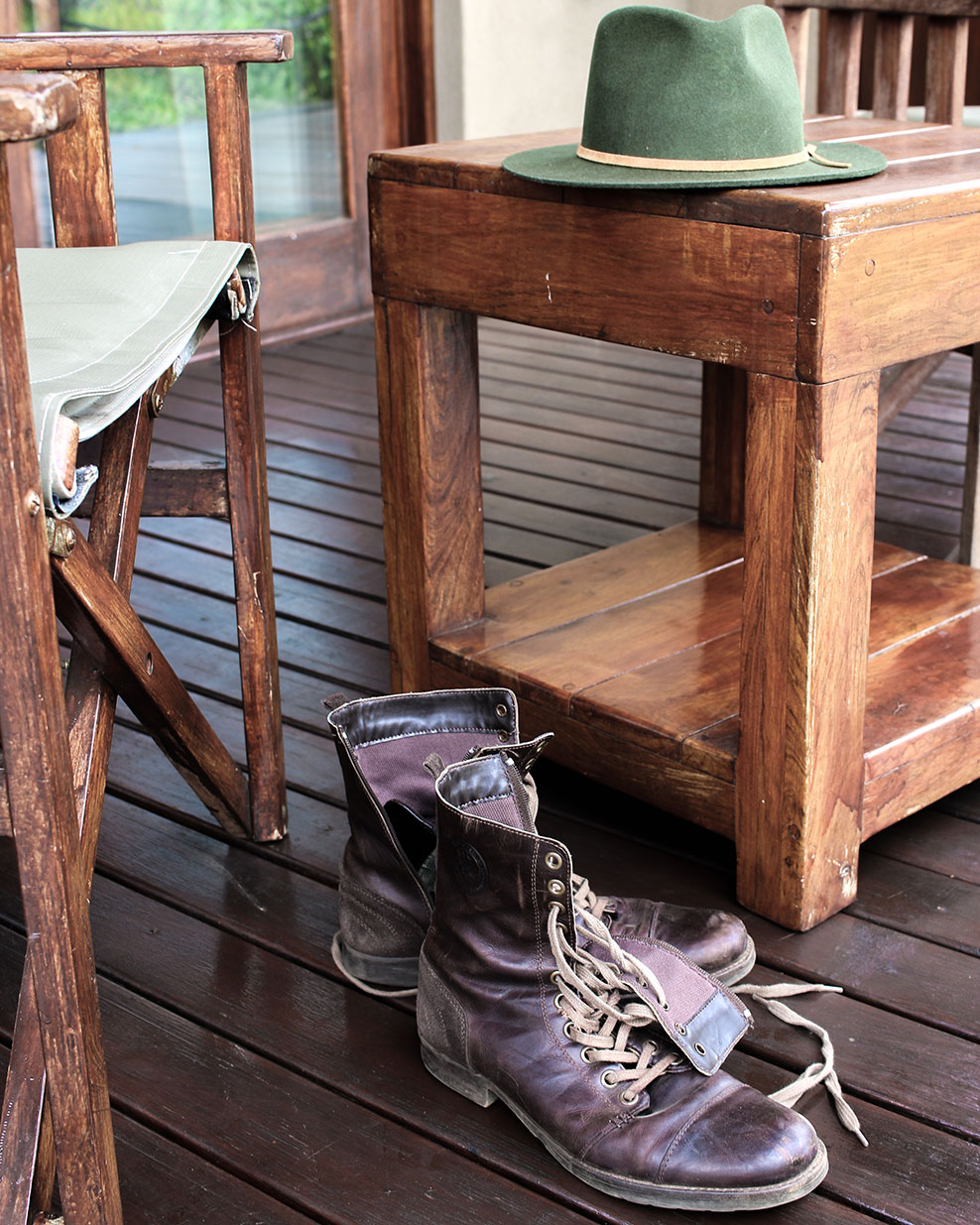 28 Jan

Welgevonden Lodge Accommodation

Wondrous Welgevonden and its Luxury Lodge Accommodation

Right up front, before you first set foot on the rich, fertile soil of Welgevonden Game Reserve, a privately owned wildlife nature and conservation park, you know and trust that your accommodation will be world class, yet essentially African, because your accommodation quarters will be part of a 5-star South African game lodge.

Indeed, like the scattering of other lodges in Welgevonden, our establishment, Fifty Seven Waterberg, is a fine example of luxury lodge accommodation and living of the highest order. Certain things are limited in Welgevonden.

Luxury Enhancing Limitations
Although Welgevonden Game Reserve is large, some 35 000 hectares in extent, the reserve is not accessible to the general public to avoid overcrowding and a negative environmental impact on the natural bushveld and its fauna and flora. Only those who have confirmed bookings for lodge accommodation are granted entry, keeping the reserve exclusive and unspoiled for the pleasure of bona fide guests.
For the same reason, guests who have reserved accommodation at Fifty Seven Waterberg are required to park at the West Gate entrance, leaving their vehicles there – in safety, from where our visitors are collected by a ranger, driving one of our open, all terrain game viewing vehicles. Moreover, we do not want our guests to lift a finger from the moment they arrive at Welgevonden.
Only a select number of lodges are established in Welgevonden, so that no lodge exists on another's doorstep. Every lodge is private.
Fifty Seven Waterberg accommodates guests in only a few chalets, limiting the total number of guests at any one time to 10 adults. In this way, they enjoy superior, discreet, and personal five-star service and complete, intimate privacy.
There is never any overcrowding on game viewing safaris either. Guests experience the true, untamed bushveld in the company of a knowledgeable, experienced guide who takes them to the ever-changing best game viewing sites.
World Heritage Site
In 2001, UNESCO declared that the Waterberg Biosphere Reserve, of which Welgevonden is part, to henceforth be an official World Heritage Site, which as such, is to be preserved and protected as a national and world treasure, worthy of its status. This has enhanced the attraction of Welgevonden and its five-star lodge accommodations.
As one would expect from a biosphere, the Waterberg and Welgevonden in particular are rich in indigenous game species and the indigenous vegetation, which feeds and shelters them. This includes predator and prey, carnivores, herbivores, and insectivores alike.
Welgevonden Game Reserve and our lodge, Fifty Seven Waterberg, are only about a three-hours' leisurely drive by road from Johannesburg and Pretoria, close enough for a quick weekend getaway or midweek break, not to mention a longer stay to really immerse yourself fully in the incredible bushveld nature at its beautiful best.