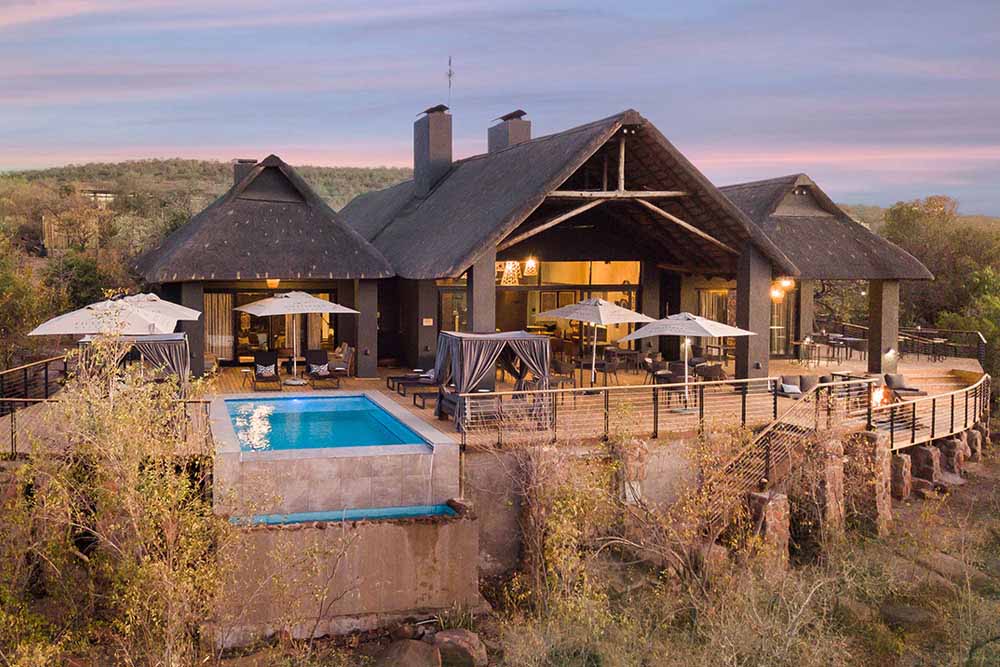 27 Jul

Waterberg Lodge and FAQs
Frequently Asked Questions About Our Fifty Seven Waterberg Game Lodge
If you are seeking to stay at a game lodge in the Waterberg Region, then you might know that there are quite a few in the area. What stands out about us at Fifty Seven Waterberg, however, is that our lodge offers five-star accommodation and the opportunity to spot the famous Big Five. Here, we answer a few common queries about our Waterberg lodge and give you some great reasons to book your stay with us.
How Many Suites Are Available?
We have 10 privately located suites available. At any given time, we accommodate a maximum of only 20 guests, which means your stay at our Waterberg lodge is exclusive and free from the unpleasantries of overcrowding.
What Features Do the Suites Include?
Our suites are exceptionally spacious, measuring a minimum of 80 m2. Each room comes with a luxurious king-sized bed, a private patio with a spectacular view of the bushveld, a comfortable armchair, and a desk for work. There are also tea- and coffee-making facilities in every room. At our main lodge, guests are also welcome to lounge, relax, or have a swim.
Is There a Difference Between the Classic, Luxury, and Honeymoon Suite?
Guests of the Classic Suites have access to the pool at the main lodge. Luxury Suites are privy to private, solar-heated plunge pools. The Honeymoon Suite at our Waterberg lodge features its own heated jet pool and outdoor shower.
What Does the Daily Itinerary Include?
Daily morning game drives are at 05:00 or 06:00, while afternoon game drives take place at 15:00 or 16:00. These safari drives last around two and a half to three hours, but it all depends upon the season and weather. Breakfast is at 9:00 (or after the morning game drive), lunch at 13:00, and dinner at 19:30.
What Type of Animals Will I See?
Welgevonden Game Reserve boasts 50 species of mammals, over 300 species of birds, and the famous Big Five. Guests passionate about conservation will also be excited to know that the reserve has partnered with MTN, IBM, and the Wageningen University to develop and utilise A.I technologies to help stop the poaching of rhino in the region. Prey animals like antelope are collared and their behaviour observed – any change in this behaviour indicating an intruder in the reserve and game rangers are sent out to investigate. In this way, rhino poachers are intercepted and caught before they kill any animals.
For a chance to spot one (or all) of the Big Five, and the delight of luxury lodging, five-star cuisine, and untouched nature, contact us today to find out about a booking.