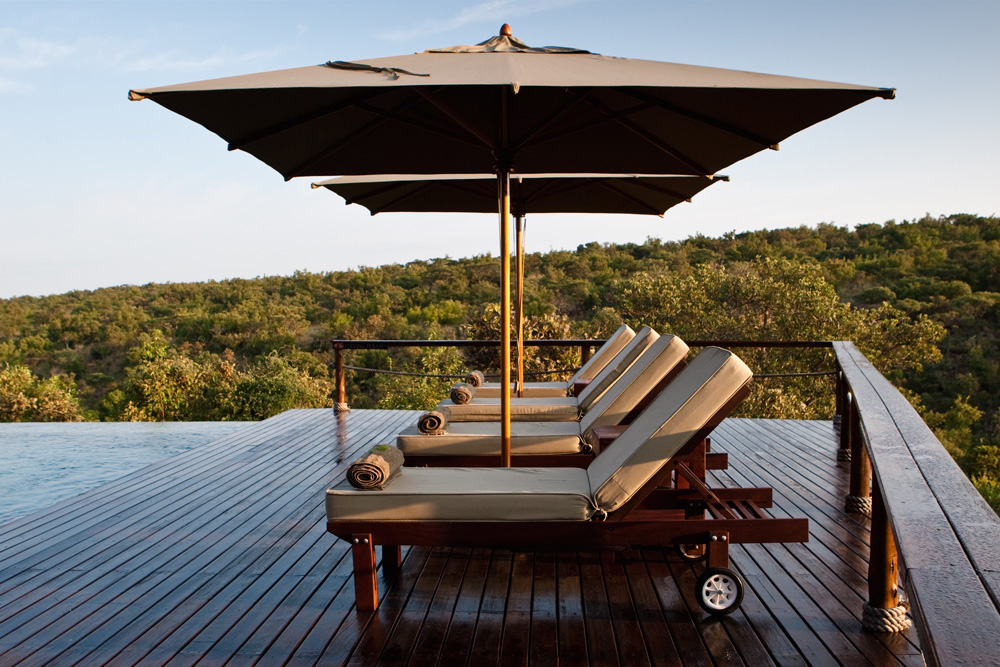 20 Jun

Luxury Wildlife Accommodation

Why Not Combine an Awesome Wildlife Experience with Luxury Accommodation?

The idea that venturing into the South African bushveld in the hope of spotting some of its wildlife automatically entails "roughing it" for a few days, has become an outdated one. In fact, some of the accommodation offered for this purpose today is notable for its evident luxury. For those less intrepid travellers who prefer not to carry their temporary homes and survival equipment in the boot of an RV, or even on their backs, the prospect of enjoying an air-conditioned, en-suite room, replete with facilities normally only found in a 5-start hotel is, in some locations, no longer a dream but a welcome reality.

For both local and overseas visitors, South Africa offers an exceptionally wide choice of national parks and reserves in which they are able to experience the incredible array of wildlife that is recognised by so many as a hallmark of our land. While game may be found in varying degrees of abundance throughout many rural areas within the country, the regions that are best noted for both volume and variety are the adjoining provinces of Limpopo and Mpumalanga, in the extreme north-east.

In addition to being home to the world-famous Kruger National Park, the region has numerous smaller reserves with their own, often unique, wildlife population. In the Waterberg region of Limpopo, a malaria-free area in which all of the Big Five reside, the prospect of observing them in their natural habitat can be made even more enjoyable when spending your nights in luxury accommodation, rather than under canvas.

Once they have captured their images of lions, elephants, rhino and the rest of the famous quintet, and it is time to enjoy a sundowner, a dip in a sparkling pool or dinner on a starlit patio, a growing number of visitors to this region now choose to stay at Fifty Seven Waterberg. Located in the heart of the Welgevonden Game Reserve, our lodge offers travellers a haven of tranquillity, and a breathtaking view of the beautiful bushveld plains with the mountain range beyond. To these natural delights, the lodge adds numerous elements of luxury accommodation that are more often to be experienced in a 5-star hotel.

With just five well-spaced suites, each with its own patio, our lodge offers exceptional privacy and a degree of peace that is hard to equal. With a minimum floor space of 80 square metres, each room is air conditioned and is furnished to perfection from the en-suite fittings to the king-sized bed, comfortable armchair, study desk, and tea and coffee station. Shared facilities at the lodge include a vast deck with a crystal-clear pool, a variety of lounges in which to relax and chat, and a boma that provides guests with the perfect setting in which to enjoy an evening meal under a starlit, African sky.

When you are ready to track down some wildlife, and assuming that you can tear yourself away from the luxury accommodation, the lodge also offers the services of an experienced local guide whom you can rely upon to escort you to all of the best game viewing spots in the area.

This Limpopo game reserve offers an experience not to be missed and one that can be even better when you book with us at Fifty Seven Waterberg.