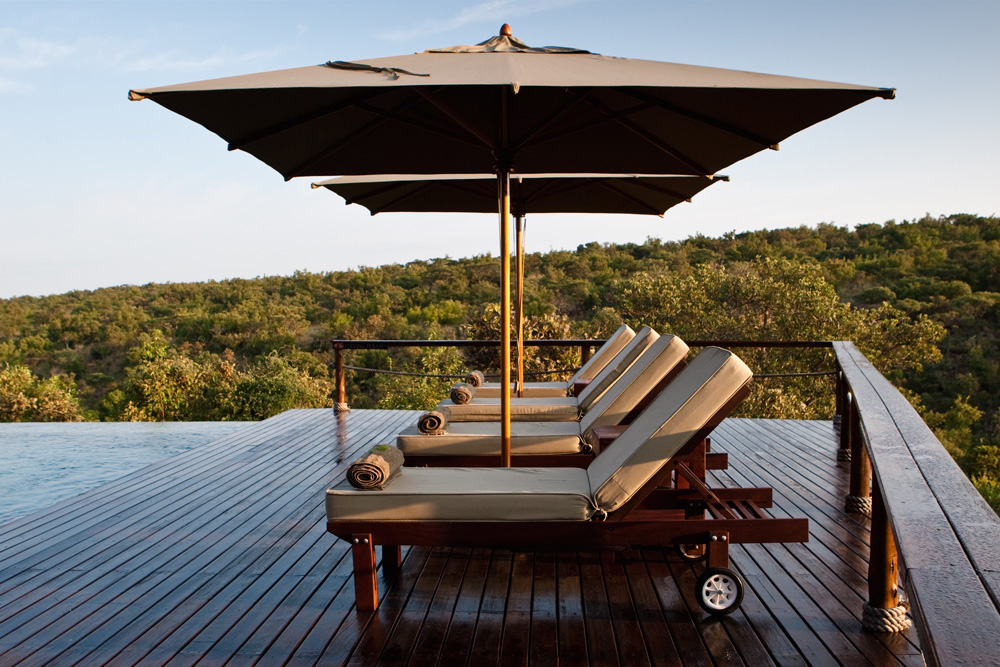 26 Jun

Luxury Private Game Lodge in Welgevonden

Luxuries, Lodges, and More at Welgevonden Private Game Lodge

Welgevonden Game Reserve is one of South Africa's most scenic, beautiful, and game-rich wildlife conservation parks. In fact, Welgevonden was initially established in 1987 by combining several Waterberg farms. They removed the fences between them, to allow game to roam freely over a much larger area, and return indigenous game species that have gradually disappeared from this territory.

Never Hunted and Plenty of Space

The reserve now occupies around 35 000 hectares of varied bushveld terrain, with plenty of space to suit the diverse game species that thrive in Welgevonden, as well as the game lodge guests who come to view wildlife. Game in this fine reserve is never hunted. Wild animals in this part of the Waterberg are calm, and not particularly skittish in the presence of humans, providing that people keep a safe and sensible distance.

Limited Access

Notwithstanding animals' slightly alert behaviour, guests of Welgevonden's luxury private game lodges have ample opportunities to view wildlife, including the Big 5, at far closer ranges than would be possible in many other game parks that are open to the public at large. All private game lodges in Welgevonden strictly admit and accommodate limited numbers of guests at any given time.

Multiple Species

At Welgevonden, you will encounter densely wooded hills, grassy plains, gorges, ravines, streams, rivers, and sandstone cliff outcrops that rise up to about 500 metres above the surrounding plateaux – hence the name "Waterberg".

It is a great destination, where tourists can view around 50 mammal and 300 bird species, irrespective of the season. In 2001, UNESCO declared the Waterberg Biosphere Reserve a World Heritage Site. Welgevonden Game Reserve, which includes our luxury game lodge, is set in the heart of this biosphere and site.

Luxury 5-Star Private Game Lodge

 Our luxurious private game lodge, Fifty Seven Waterberg, is situated in the heart of the Welgevonden Game Reserve, on its fifty-seventh portion, as allocated to us by the reserve's management. Our main building's expansive raised deck and sparkling swimming pool overlook a berg stream that feeds a natural waterhole below, where game come to drink.

Lodge Accommodation

Guest accommodation suites are entirely private. Each thatched unit provides its occupants peace, tranquillity, luxury, and the exclusive privacy for which Fifty Seven is known and appreciated. The game lodge accommodates a maximum of ten adults in five superb suites, named after game species – Zebra, Rooihartbees, Gemsbok, and Springbok – and a breed of African cattle, Nguni.

Gemsbok and Springbok, our spacious honeymoon suites, each feature a Jacuzzi that is sunk into the private outdoor deck. It is the ultimate luxury in untamed bushveld. Each and every spacious suite sports tasteful elegance, and each room is at least 80 square metres.

Dining at Fifty Seven Waterberg is a delight for the senses, and a feast for the palate. Full board rates include three delicious daily meals, two game drives per day, luxury accommodation, and selected beverages. We aim to provide our discerning guests with private game lodge luxury in the heart of wonderful Welgevonden.