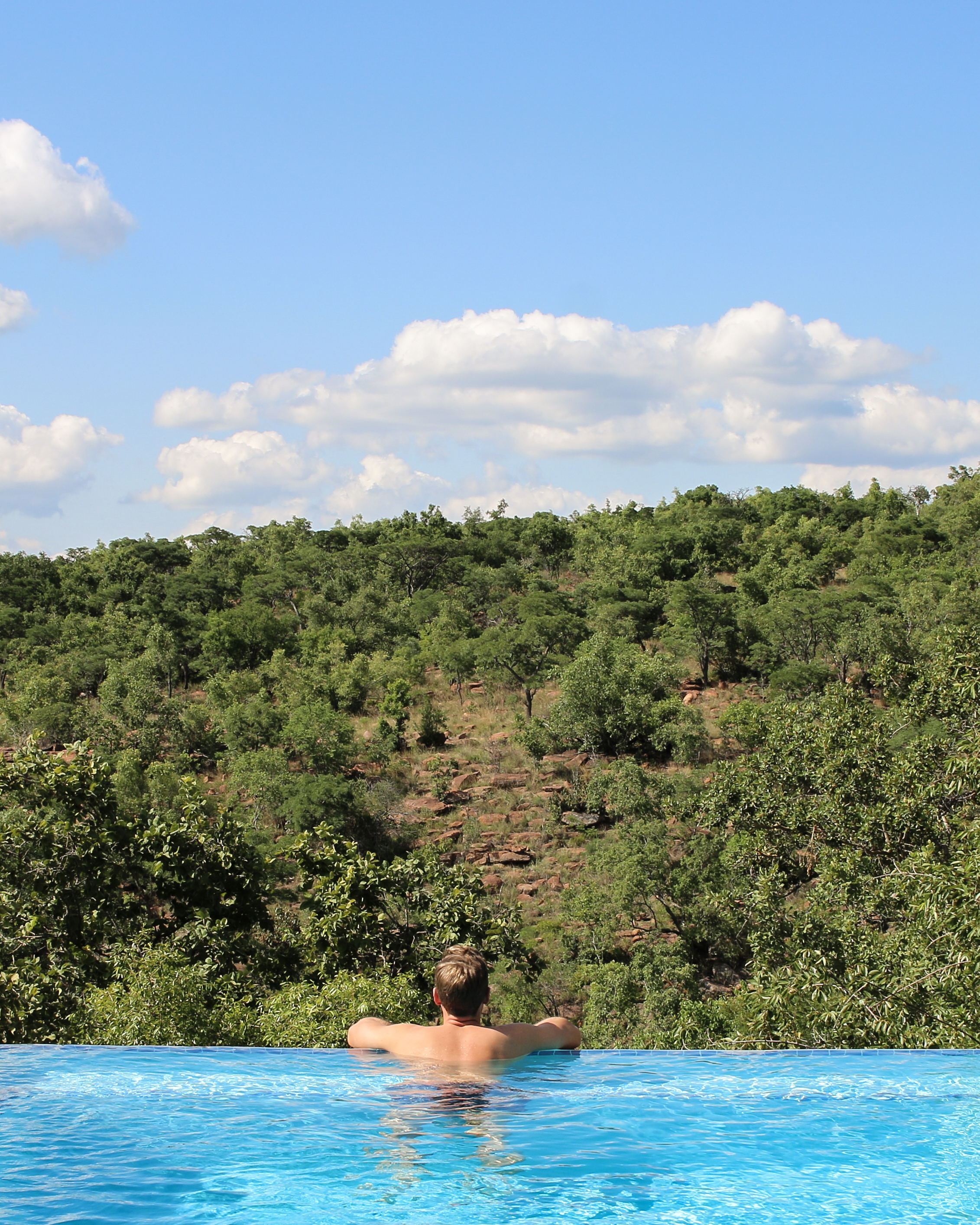 26 Apr

Luxury Lodges in the Waterberg Area

Waterberg's Luxury Lodges Await You

It is hardly surprising that there are several luxury lodges to be found in the Waterberg area, since this beautiful part of the Limpopo Province offers incomparable wilderness experiences to all its visitors. To top it all, certain of these lovely lodges are located in the Welgevonden Game Reserve, which forms the major part of the Waterberg Biosphere Reserve, so proclaimed by UNESCO in 2001.

Distinguishing Features of Luxury Lodges
Exclusivity – Limited guest numbers ensure that no exclusive lodge and its surrounding game park is crowded or oversubscribed at any one time. This ensures privacy, an intimate atmosphere and unique accommodation and game viewing experiences, such as that offered by Fifty Seven Waterberg, a sanctuary of peace, tranquillity and natural beauty in a privately-owned game reserve, within a world recognised biosphere reserve.
Privacy: Because the number of guests is strictly controlled, there are fewer guest suites, which are set well apart from one another. At our lodge, our guests feel as though the reserve belongs to them and no one else. Our sophisticated, tastefully furnished and air-conditioned guest suites number only five, a manageable number which ensures that our professional, discreet personal service enhances this luxurious experience.
High Standards: Stringent TGCSA (Tourism Grading Council of South Africa) grading gives visitors an indication of the minimum standards and level of luxury they can expect from lodge establishments. Fifty Seven Waterberg proudly features five fabulous stars with more than the required standards of smart, understated opulence.
Luxurious Lodging: Spacious suites are another distinguishing feature of our lodge. No suite occupies less than 80m², allowing our visitors more than ample space in which to relax and enjoy themselves. Each accommodates a comfy king size bed, tea and coffee making facilities, a desk and arm chair, all leading out to a spacious private patio that matchless views over the reserve's untainted bushveld.
Exclusive Suites: Each suite is distinct from the next in its design, luxury furnishings and name, which adds to the essential ambience of a true African bushveld experience. Our two ultra-luxurious suites, perfect for honeymooners, are called the Zebra and the Springbok. The other three are respectively named Nguni, Gemsbok and Rooihartbees.
Delicious Dining: Rates include three delicious daily meals, selected beverages and morning and evening game drives, accompanied by a knowledgeable, experienced guide.
Affordable Prices: Despite our 5-star grading and luxury status, Fifty Seven Waterberg's rates are remarkably reasonable and are quoted in ZAR, making our fine lodge accommodation affordable for South Africans and (currently in 2017), a bargain for discriminating overseas tourists.
Award-Winning: Luxury lodges are actually only as good as their guests judge them to be. We're gratified and filled with pride that we've received no less than three awards, as judged by two awarding organisations – TripAdvisor's 100% vote plus their 2016 Award of Excellence, and a travel myth Top 5 Accommodation in Welgevonden Game Reserve award.
The Waterberg Awaits You
The Waterberg is waiting to welcome you and so are we at Fifty Seven Waterberg, your luxury game lodge that complies with and exceeds the 5-star grading criteria and your expectations.