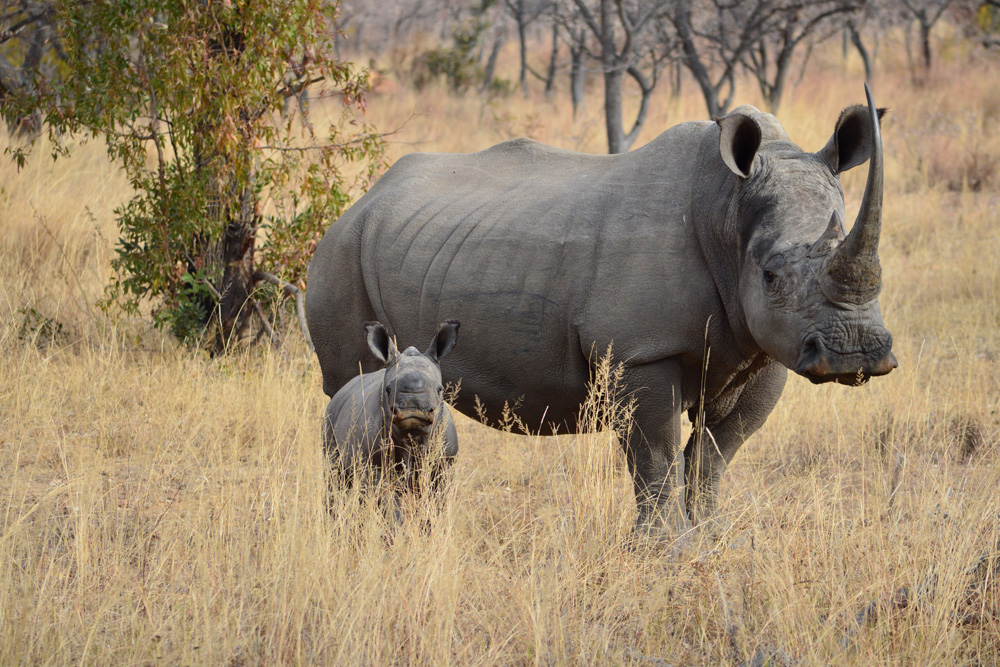 27 Mar

Luxury Lodge Accommodation Establishments' Vital Role in Conservation

Luxury Lodge Accommodation Establishments' Vital Role in Conservation

As the popularity of visiting South Africa's game parks and nature reserves increased, so too did the inadequate provision of accommodation at traditional rest camps. Overcrowded camp facilities and too many noisy tourists in vehicles at animal kills or sightings were the result. Consequently, the need for alternative and additional accommodation had grown.

More Private and Sophisticated Experience

Discerning nature lovers and aficionados of the bushveld want a distinctly better, more private and more luxurious wildlife experience. This includes more sophisticated accommodation requirements. In response to this demand and changed conditions, private game parks, featuring luxury lodge accommodation, have been established within the boundaries of existing and newer reserves.

Limited Habitat, Decreasing Population

Indigenous game animals and wild creatures once roamed freely right across southern Africa, but the incursion of human beings, the quest for more land and the development of farms, human settlements, towns, cities and their infrastructures led to alarmingly less natural habitat for wildlife. If wild creatures are prevented from living according to their genetic inclination, their gene pool diminishes and more than likely, they'll become extinct as a species that is too weak to survive.

From Disadvantage to Success Story

Remaining wildlife and conservationists' efforts to preserve what nature has given mankind has been instrumental in "confining" game species to reserves and conservation areas, where they are protected and preserved and are now major local and international tourist attractions. Ever inventive and known for "making a plan", South Africans have turned what could have become a dire, disastrous situation into a huge success story.

Tourism and the country's unique tourist attractions are highly valued by all relevant role players – those who are interested in, make use of and enjoy such drawcards. This also applies to the country's indigenous fauna and flora, national and local economies, as well as conservation-minded folks. Hence, tourists, game reserves in total, luxury game lodges, the state, ecologists and conservationists all find themselves in an enviable win-win position.

Luxury Lodge Accommodation at Fifty Seven Waterberg

 When you book your accommodation at Fifty Seven Waterberg, our luxury lodge within the Welgevonden Game Reserve in the wonderful Waterberg area, you are booking yourself in to an establishment that is known for its creature comforts.

Fifty Seven Waterberg offers sophisticated and quietly elegant appointments and loads of luxury – from our exclusive, private accommodation, to fine dining and an astonishing array of indigenous fauna and flora, including the sought-after Big 5.

Guests' Luxuries

 Five individually designed accommodation suites of luxurious proportions – a minimum of 80m², each with its own private patio/deck that offers exceptional views of the terrain.
En-suite bathrooms that are a beauty to behold.
Gourmet meals, freshly prepared by our talented chef to fine dining standards.
Full use of our main lodge facilities, including the main dining room, romantic al fresco dining in the boma beneath the African stars, and twice daily game drives in an open all-terrain vehicle and accompanied by an informative, experienced guide and ranger.
At Fifty Seven Waterberg, we limit our guest numbers so that we are able to maintain the exclusivity of guests' wildlife experience, privacy, level of luxury in our lodge accommodation and our impeccable personal service, all provided with our pleasure and your luxurious comfort in mind.