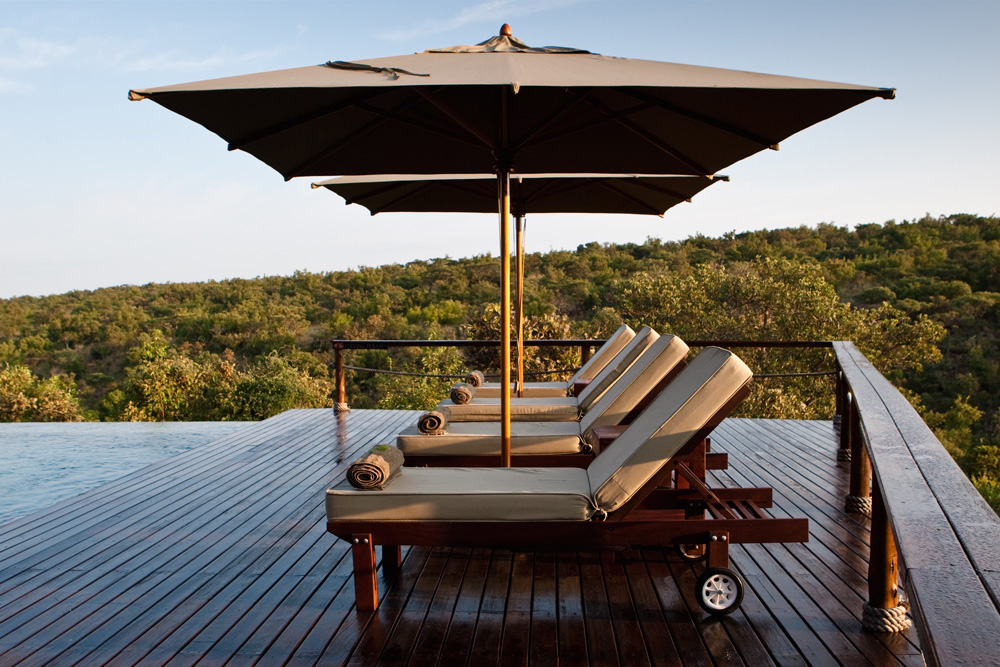 28 Sep

Experience All That is Special at Welgevonden

Experience All That is Special at Welgevonden

Going on a getaway to a South African game reserve is a treat; it is special. However, a trip to the Waterberg's Welgevonden Game Reserve, and spoiling yourself with five-star accommodation, and a whole lot more,  at Fifty Seven Waterberg, our private game lodge in this reserve, is special beyond mere words.

A Special Welgevonden Game Lodge

Our world-class guest accommodation at Fifty Seven Waterberg continues to surprise and delight our visitors. Each one of our five private suites affords guests superb privacy, despite the fact that they have stunning views from all parts of their suite, even while relaxing in the bathtub, after an exciting morning or evening game drive.

The minimum size of each spacious chalet is at least 80 square metres, considerably larger than many entire modern city apartments. Space is further enhanced by the excellent flow from within the unit and the surrounding bushveld terrain. Welgevonden Game Reserve is home to indigenous African wildlife, which includes the famous Big Five. Game watching in Welgevonden is a special experience.

There is no concern whatsoever if the Big Five do not come calling to the vicinity immediately around your unit. Our Fifty Seven Waterberg/Welgevonden Game Reserve guides know just when and where they should take you on your game drives to observe these magnificent creatures, which do not feel particularly threatened by the presence of humans, since they have never been hunted by people throughout Welgevonden's history. The reserve dates back to 1993, when it formally became a conservation area.

Welgevonden Game Reserve's 35 000 hectare territory is a part of the Waterberg Biosphere Reserve, which was declared a World Heritage Site in 2001 by UNESCO. Our game lodge is in the heart of both Welgevonden and the biosphere. Not many other South African game reserves and lodges are able to make this special claim.

We want you to relax and unwind in Welgevonden. It is only about a three-hour drive from Pretoria to Welgevonden's West Gate, where you will be met by one of Fifty Seven Waterberg's staff members, who will drive you to the lodge. You may even spot some of our game species en route. Private vehicles are safely and securely parked and left at the gate, awaiting your return after your special Welgevonden wildlife adventures.

More Special Specials

There are more special specials awaiting your arrival at Fifty Seven Waterberg – our "Last-Minute Specials", which apply to direct bookings only, and are subject to availability. Book within seven days prior to arrival, and receive a 20% discount on your tariff, or get a whopping 35% off your rate if you book within two days prior to coming to stay with us in Welgevonden Game Reserve.

If you love nature, the bushveld, peace, and tranquillity, while enjoying luxury, but a trip to Welgevonden Game Reserve and a stay at Fifty Seven Waterberg is something you have not done yet, put this special experience near or right at the top of your bucket list, where it should be. Keep this thought foremost in your mind when planning a break or a holiday, or better yet, remember to use our specials – right now at Fifty Seven Waterberg in the Welgevonden Game Reserve.