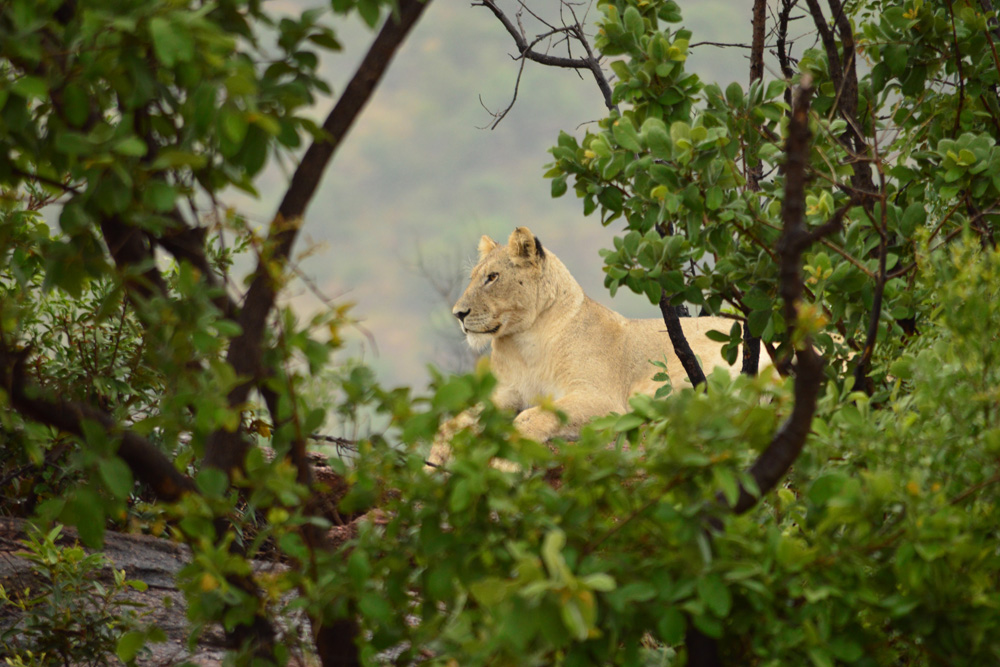 27 Aug

Exclusivity, Personal Service, and 5-Star Luxury

Well-Found, All You Wish For at Welgevonden Game Reserve

If you want it all, wherever you may be, you have found the perfect bushveld sanctuary that provides all you could need and wish for in the Limpopo bushveld's Waterberg region at our luxury game lodge, Fifty Seven Waterberg. We are located in a private game reserve, Welgevonden, which is a Dutch word that means "well-found", as you have indeed at Fifty Seven Waterberg.

Exclusivity, Personal Service, and 5-Star Luxury

Welgevonden is home to a limited number of luxury game lodges like Fifty Seven Waterberg, which, in turn, limits the number of guests that are accommodated at any given time. By keeping to these restrictions, we are able to maintain the exclusivity of our guests' wildlife experiences at the lodge and on game drives in Welgevonden, as well as the 5-star levels of personal service and luxurious amenities at the game lodge/s.

Luxury Game Lodge Adventure Begins

The reserve is only about a three-hour drive from Johannesburg's OR Tambo International Airport, and it takes about the same time to reach our luxury game lodge if driving from Pretoria. Our lodge guests are required to enter at Welgevonden's West Gate, where they will be provided with safe, secure parking for their vehicles. This is where and when your Welgevonden luxury game lodge adventure truly begins.

A member of our lodge personnel meets, greets, and collects guests here daily at 13:30, as standard, but we urge all our visitors to phone the lodge as soon as they reach Vaalwater, so that our mutual collection arrangement times coincide. Kindly note that our earliest collection time is 11:30, and a surcharge applies to non-standard collection services.

A Few Firsts

Room access is from 14:00 on the day of your arrival. This is also the time at which your arrival lunch, your first delicious meal at Fifty Seven Waterberg, will be served – giving enough time for you to dine before settling into your spacious, luxury game lodge unit, prior to your exciting first evening game drive in the untamed bushveld terrain of Welgevonden Game Reserve.

Usually, our lodge guests express surprise and delight when they first see the spacious, tastefully appointed, and beautifully decorated suites that they will call home during their stay in Welgevonden.

Each guest room is at least 80 m2 in extent, which feels even bigger because the indoor/outdoor flow is virtually uninterrupted. From almost any point in your suite, beautifully laid out en-suite bathroom, and private patio, the views over the Welgevonden landscape are spectacular.

Our décor emphasises materials, such as timber, reeds, grasses, thatch, and stone, of varied textures and the various browns, beiges, mustard, sand, and stone colours of the great African bushveld, which is offset by crisp, white, and top-quality bedlinens and artistically arranged white, freshly laundered towels.

Fifty Seven Waterberg's five guest units are named in recognition of four iconic South African antelope species and an ethnic African tribe, which has also lent its name to a hardy breed of southern African cattle. They are the pride and joy, as well as the symbol of wealth in the tribe.

Welcome to Welgevonden

At our 5-star luxury private game lodge, Fifty Seven Waterberg (in Welgevonden Game Reserve), we look forward to your arrival. Do keep tabs on our last-minute special booking discounts too, as posted on the Rates page of this website. A warm Welgevonden welcome and a wealth of wildlife awaits you.