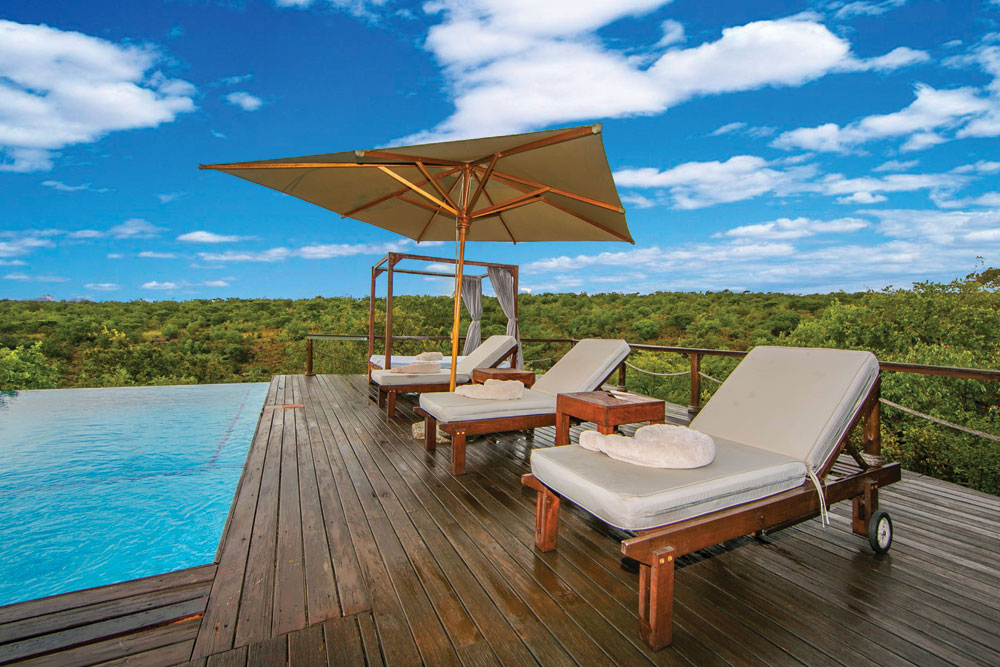 06 Dec

December Breakaway for a Luxury Wildlife Accommodation

It's Time for a December Breakaway with Luxury Wildlife Accommodation

The festive season is almost upon us and, now that the seasonal slow-down in work activities is providing us with the perfect opportunity to start planning a December breakaway, many South African families will already be shopping around for new swimsuits, body boards, some smart shades, sunscreen and insect repellent, as they prepare for the drive or a short domestic flight to one of the country's coastal resorts. Among those who are not, quite a few are likely to be engaged in an online search for a lodge that offers them luxury wildlife accommodation in one of the nation's many game reserves.

One of the great joys of life during the past few decades is that it is now possible to get up close and personal with many of the nation's most exotic fauna, but without the once inevitable need to live rough in the process. Although some of the more intrepid and energetic types may still prefer to do their game viewing on foot and spend their nights under canvas, most of today's safaris are now conducted from the relative comfort of an all-terrain utility vehicle, and under the watchful eye of an experienced local driver and guide. When they are not hot on the trail of elephants, lions and others of the famed Big 5, or perhaps on the lookout for some of the avian population, their preference is for a rather more comfortable place in which to rest their heads, once the daytime activities are over.

At a time when large numbers of overseas visitors are planning a trip to the world-famous Kruger National Park in their efforts to escape the winter chill of their home countries, those with a little extra local knowledge will be aware that there are many other excellent game parks around South Africa. In many of these, they will be free to enjoy a December breakaway destination, where they can both engage in a spot of wildlife viewing and revel in the comfort of luxury bushveld accommodation.

Located in the northernmost extremity of the country and traversed by the tropic of Capricorn, the province now known as Limpopo is home to a vast area of bushveld. Much of that veld has been developed either as private game parks or national game reserves, and actually includes a substantial portion of the Kruger that is shared with the neighbouring province of Mpumalanga. In the first of South Africa's northern regions to be designated as a UNESCO Biosphere Reserve, lies the Welgevonden Game Reserve, a stunningly beautiful area of bushveld, where the elephant, lion, leopard, rhino and water buffalo roam at their leisure.

Set in its heart is our 5-star lodge known simply, by the first line of its address, as Fifty Seven Waterberg. With just five suites, one of our greatest attractions is an environment of peace and privacy. Just a short drive from Jozi and the Jacaranda city, for a romantic weekend or a December breakaway, there is little to compare with the luxury and convenience of this wildlife accommodation, not to mention the impeccable service and stunning facilities at our truly exceptional lodge.