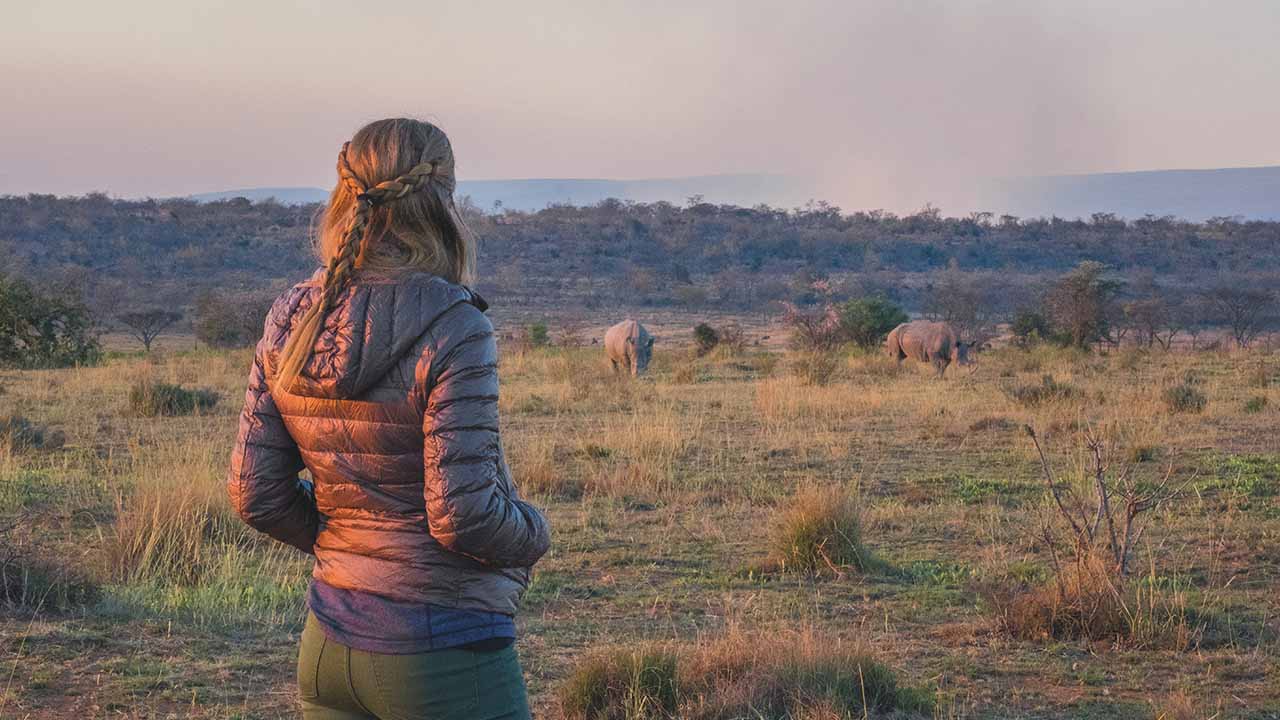 27 Jul

Big Five Bushveld Accommodation
How We Do Big Five Bushveld Accommodation Differently
There is something about the natural world that grounds us, enables us to once again feel connected with planet earth, and puts us back in touch with our own souls. Immersing yourself in such an environment is not just the ideal getaway from daily stress, but it is a superb way to calm the mind and body. Our five-star bushveld accommodation is a little different to your typical wildlife lodge, however, as we have perfected the art of melding opulent living with an untamed adventure.
Private and Exclusive Lodging
What could be better than a morning spent lazing under a warm sun, sipping a hot cup of coffee, and gazing out at a world of endless beauty before you? Our private suites, each with their own, exclusive patio, precisely afford this experience. We only accommodate up to 20 adults in 10 privately located suites at any given time, and you are ensured freedom to be yourself.
Each suite at our bushveld accommodation measures a minimum of 80 m2 and is tastefully decorated with African-inspired hues and textures. Minimalistic and yet still warmly inviting, you will want nothing more than to kick off your shoes and sink back onto one of our comfortable armchairs. Each room also comes with a desk for work, study, or hobbies, and coffee- or tea-making facilities are available too. Our main lodge also offers a cosy living area in which to enjoy a good book or get some work done. Guests who wish to work on their tan are welcome to lounge on our deck beds or take a dip in the clear blue waters of our pool. Other than that, you can fill your day with a safari game drive, a little birdwatching, or enjoying a tasty five-star meal.
A Chance to Spot the Famous Big Five
What fun is a bushveld accommodation stay without a chance to spot the Big Five? This famous group of animals (namely lion, leopard, rhino, elephant, and African buffalo) are so named originally by hunters, who considered them to be the hardest of all the African mammals to track down and kill as trophies. Not only are sightings rare, but the Big Five are notoriously dangerous. Today, these animals are far better conserved, and guests are most excited at the chance to spot these elusive creatures and snap a few photographs to boast back home.
The Welgevonden Game Reserve in which our bushveld accommodation is situated takes so seriously the conservation of their animals, in fact, that they have partnered with MTN, the Wageningen University, and IBM to reduce rhino poaching in the area. Through sensor collars, rangers are able to monitor the behaviour of prey animals, such as zebra and other antelope. When erratic behaviour is suggested in the data these sensor collars send out, rangers can investigate whether an illegal intrusion in the park has occurred. They can then track the movement of and intercept poachers before they get to any rhino. In this way, not only are our bushveld accommodation lodge's guests able to enjoy sightings of these beautiful animals, but our country's future generations are too.
For Big Five bushveld accommodation that emphasises hospitality and five-star grandeur, have a chat with us today.