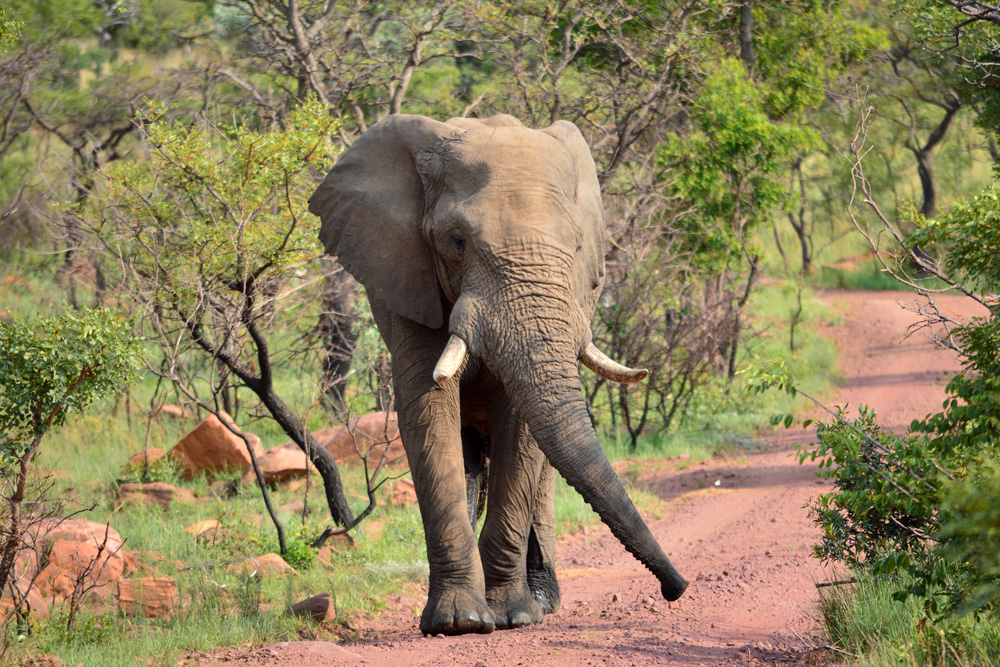 27 Aug

Accommodation for Big Five Species Plus 5-Star Lodge Guests

Accommodation for Big Five Species Plus 5-Star Lodge Guests

The world-renowned Big Five truly are big. For the most part, they are big in stature, but always in reputation, strength, abilities, and natural, wild beauty. They are always a huge drawcard too. Everyone wants to see the Big Five in their natural habitat, each behaving as though the human visitors, who are so delighted to view them, do not exist.

For a multitude of reasons, it is extremely fortunate that our wildlife at Fifty Seven Waterberg, our game lodge that accommodates guests in Welgevonden Game Reserve, has never been hunted. Consequently, they are virtually no more people- or camera-shy than they would be if our open game drive vehicles and lodge guests were not present at all. It is the best and only way to view the Big Five and their fellow creatures authentically, in the wild and behaving as nature intended.

Origin of the Famous Big Five

The Big Five was named as an identifying group by big game and trophy hunters of the early 1900s. Most were professional hunters, who shot game to earn a living by trading pelts, skins, teeth, claws, horns, and ivory for barter goods or money.

These men of the bush knew animals and their behaviour intimately. They named the Big Five as such, because of the danger that these species presented to hunters, who sought to kill them. Two big cat species, the African Lion and the African leopard, as well as the Cape buffalo, rhino, and African elephant constitute the world-famous Big Five.

We are exceptionally privileged to accommodate all five at Fifty Seven Waterberg. Our human guests come to Fifty Seven Waterberg to enjoy seeing the Big Five at close quarters, plus indulge in our luxurious, 5-star lodge accommodation and world-class amenities.

Trophy Hunter and Elephant Trivia

Other professional hunters saw an alternative way to generate an income. They advertised their services, taking foreign professional and amateur trophy hunters on lengthy safaris, purely to shoot game and gather trophies, which they would take to taxidermists, enabling them to display the heads or complete animals abroad, at home, or in museums.

Trophy hunters and collectors tend to seek out the biggest and finest specimens, which meant that prime animals were removed from the gene pool. Today, wildlife scientists have discovered that elephants in certain areas no longer sport immense tusks. Some have no meaningful tusks at all. Scientists and researches ascribe this phenomenon to nature's answer to the early eradication of giant tuskers.

Game Lodge Accommodation

We admit a maximum number of ten guests to Fifty Seven Waterberg at one time, accommodating them in five spacious, private suites that overlook the Waterberg's Big Five territory. Because of the planning and design of our guest accommodation units, the occupants of each suite feel as though they are the only guests at the lodge. There is nothing to disturb the peace and serenity of the African bushveld, the birdsong at dawn and twilight, and the grunts and calls of wild animals, who are going about their business, as usual.

Our rates include full board, 5-star accommodation, as well as open vehicle game drives twice daily, conducted by an experienced ranger who knows where and when you are likely to see the Big Five and other interesting Waterberg creatures. If you love the Big Five, luxurious accommodation, fine dining, and the bushveld, Fifty Seven Waterberg should be on your bucket list.