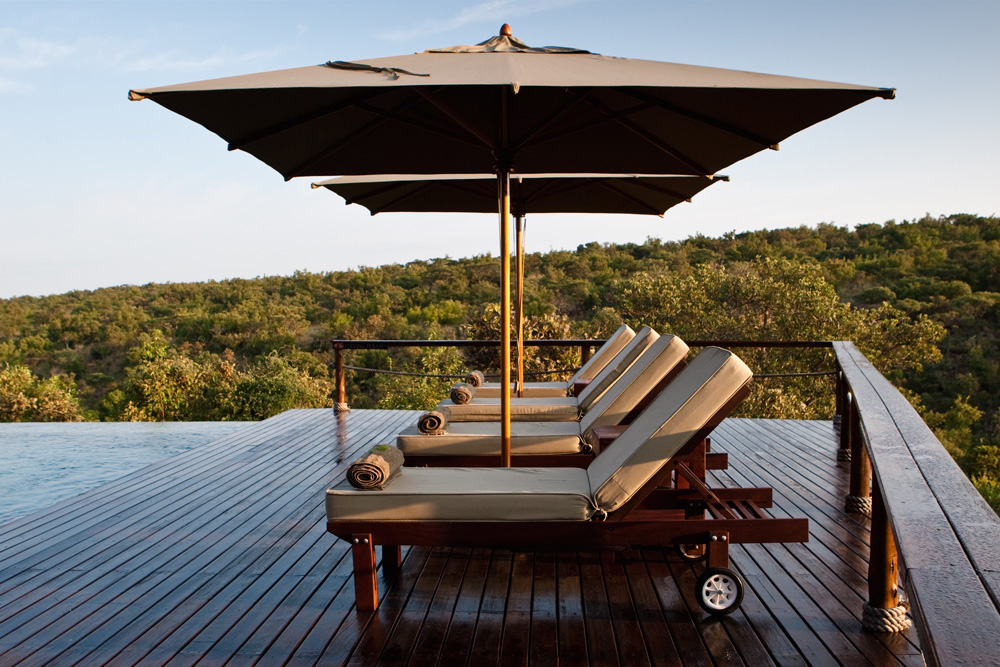 07 Mar

5-Star Wildlife Accommodation

Enjoy 5-Star Accommodation Surrounded by a Wildlife Paradise

Where once the term "safari" was used to describe any overland journey undertaken in Africa, today, it is a word that, in most minds, conjures images of elephants and rhinos drinking at a waterhole, or a pair of lions in pursuit of their next meal. Today, the game hunter has been largely replaced by tourists of almost every nationality, each armed with a Nikon, a Canon or a Pentax, and all eager to catch a glimpse of one or more of the fabled Big 5 in their natural habitat.

On the South African scene, there can be few better places for the eager wildlife enthusiast to realise his or her dream than in the nation's most northerly province of Limpopo. Of course, it would be a distinct bonus if one were also able to enjoy such an incredible experience from the comfort of some truly exceptional 5-star accommodation. In practice, this is exactly what visitors to the area can look forward to if they book themselves into our Fifty Seven Waterberg lodge in the heart of the Welgevonden Game Reserve.

The reserve is spread across some 35 thousand hectares and, in addition to being a malaria-free zone, it is also home to more than 50 species of mammals, including all of the Big 5. For the birders too, this is a truly exceptional venue where more than 300 species of raptors are to be found, many of which are unique to this fascinating region.

To make the most of the experience requires the support of a professional guide and, in addition to treating our guests to 5-star accommodation, we can also provide them with the services of experienced local guides who have an extensive knowledge of the area and its wildlife. Under their guidance, visitors can be sure to enjoy the best sightings, as well as gain a greater insight into the habits and nature of the various animals that they encounter.

However, before the day's adventures begin and later, when they are over for the day, how and where you spend your time can make a huge difference to your overall enjoyment. In this respect, we have gone overboard to provide a standard of accommodation in the bushveld that compares favourably with most 5-star hotels in the city.

Consisting of just 5 fully-furnished luxury suites, each with a king-sized bed, a private patio and a generous 80 square metres of living-space, guests may choose between full-board and self-catering, while enjoying all of our lodge's extensive facilities, including a formal lounge and a choice of two sparkling pools.