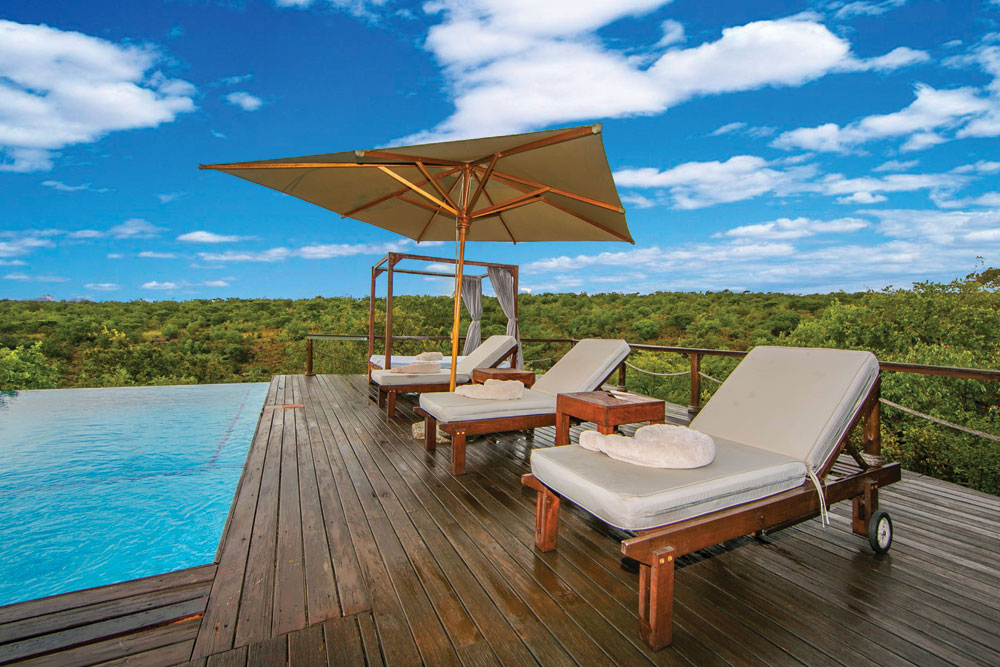 02 Aug

The Ultimate luxury Wildlife Experience

Where to Enjoy Both Luxury and the Ultimate Wildlife Experience

While not everyone's idea of the ultimate wildlife experience is likely to be the same, most people will tend to agree on what they believe constitutes luxury. When a traveller is fortunate enough to encounter both of these in a single location, he or she is doubly blessed. That said, one of the locations where enjoying this combination is more than possible lies to the north of the country, in the province of Limpopo. Bordering Mpumalanga to the east and accommodating the westernmost third of the massive Kruger National Park, not surprisingly, the region boasts an impressive array of animal and plant species – many of which are rare and often exclusive to the area.

For some visitors to the province, concealing oneself within a hide and lying in wait to focus on a black-headed oriole or a white-backed vulture with a pair of high-powered binoculars could well prove to be the ultimate wildlife experience. Furthermore, it may even be that a trickle of lukewarm water from a makeshift shower might seem like something of a luxury to a dedicated twitcher after a long and hot vigil. Certainly, with more than 300 species of birds to catch a glimpse of, Limpopo's Waterberg Plateau and its Welgevonden Game Reserve should conform to the average birdwatcher's idea of paradise.

For animal lovers too, the Waterberg holds many wonders. Not the least of these is the rare opportunity to observe the lion, the leopard, the elephant, the rhino and the buffalo, which together make up the world-famous Big Five, not in some man-made simulated habitat, but in their natural environment. These iconic creatures form just the tip of the iceberg in a malaria-free region that is home to more than 50 mammalian species in total. How's that for the ultimate wildlife experience?

Set in the very heart of this magnificent reserve, Fifty Seven Waterberg is a luxury lodge and the perfect facility from which to explore nature. After a restful evening on a private patio, a comfortable night in a king-sized bed and a breakfast fit for a king, you will be more than ready to live your dream, whether it may be to photograph a pride of lions drinking at a water hole, or to watch a peregrine falcon swoop at breakneck speed to grasp its unwary, hapless prey.

Since one of the things that draws tourists to the bushveld is its atmosphere of peace, we believe that it is important to maintain the same peaceful atmosphere within your accommodation. Unlike a typical hotel that depends upon the high-volume traffic that makes peace and quiet difficult to maintain, we have limited our accommodation to just 5 suites. So as not to detract from the ultimate wildlife experience, each is positioned far enough from its neighbours to ensure both privacy and freedom from disturbance at those times when it is likely to be most appreciated.

As for luxury, it is evident in facilities such as the sparkling pool, the elegant dining facilities and gourmet cuisine, as well as the exceptionally spacious rooms. The fittings and furnishings are of a standard rarely seen outside the finest 5-star hotels, but further enhanced by a private patio that commands unparalleled views.