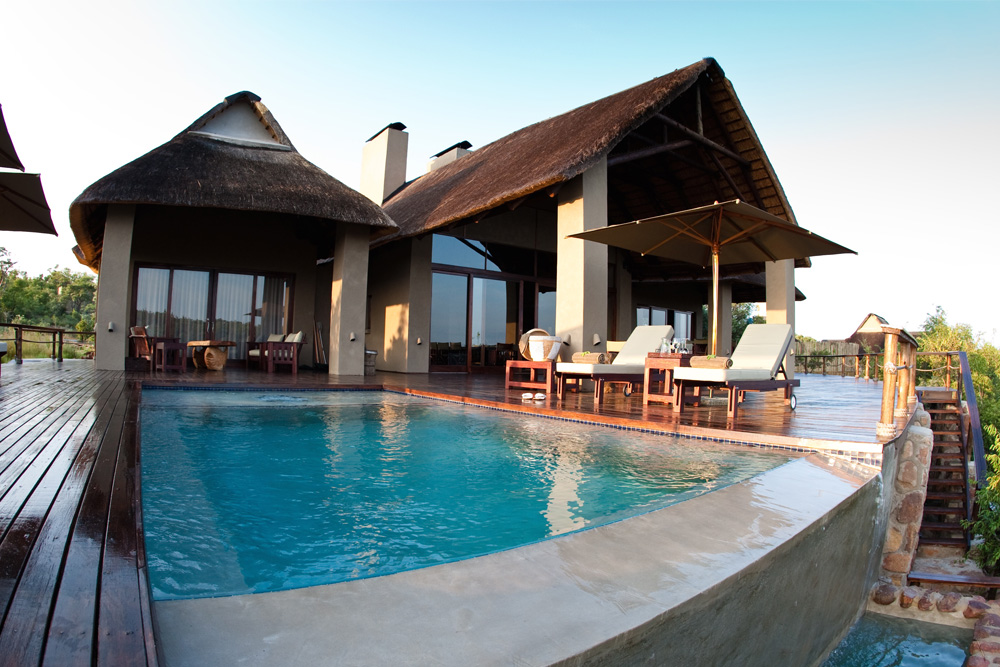 17 Oct

Luxury Wildlife Accommodation

For the Best Possible Wildlife Experience, You Need Luxury Accommodation

South Africans, overall, are well adjusted to the outdoor life and many are never more at home than when trekking through the bushveld with a backpack and a supply of biltong to sustain them. However, this particular scenario is certainly not everyone's idea of a good time and may seem more like participating in one of those TV survival shows. For anyone who may be visiting the country from overseas and who is unfamiliar with the challenges of life in the bush, such a prospect could well see them simply choosing to tour the Garden Route from the comfort of a motorhome instead.

However, whether a local or a visitor, few are likely to refuse the opportunity to combine their wildlife adventure with some luxury accommodation. Fortunately for the comfort seekers, a growing number of game lodge owners now share in this opinion and have taken the step of upgrading their facilities accordingly. In this endeavour, inevitably, some hostelries have proved to be more successful than others, while still others appear not to have risen to the challenge at all.

One region that has become a magnet for those in search of the Big Five is also home to more than 50 mammalian species, including the brown hyena, the honey badger, and the largest population of white rhino of any private reserve on the continent. A birdwatcher's paradise with more than 300 species of birds of prey, it takes just two and a half hours to reach the Welgevonden Game Reserve from Johannesburg and Pretoria. Moreover, because the game here has never been hunted and the number of vehicles permitted on our tracks is restricted, the animals are untroubled by humans, thus offering a more personal experience.

Here too, is where visitors can enjoy the wildlife from some of the most luxurious accommodation in the country. While remote from the hustle and bustle of city life, this does not mean missing out on its comforts. As the owners of Fifty Seven Waterberg, we have done everything in our power to offer our guests a haven of peace and tranquillity, in which all who stay here can also be assured of a truly 5-star experience. That experience begins with a suite that is tastefully furnished and designed for comfort, from the king-sized beds to the private patios with their magnificent views of the Waterberg. Limited to total of just five, well-spaced suites, there is no chance that you will be disturbed or disturb other.

The cherry on top, however, is the sheer scale of our suites. With nothing less than 80 square metres in which to spread yourselves out, including a spacious living area for the whole family and a place to work if you really must, Fifty Seven Waterberg offers you more space than many 5-star city hotels. When you are not relaxing in your luxury accommodation or enjoying the lodge's other facilities, we can also provide the services of expert local guides to ensure that your wildlife experience is the best that it can be. Incidentally, the Welgevonden Game Reserve offers the added bonus of being a malaria-free area.

Finally, based on numerous complimentary reviews from satisfied guests, this year, we were awarded a prestigious certificate of excellence by the online travel review website, TripAdvisor.